About Us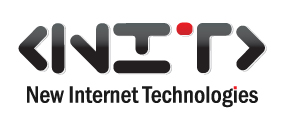 Established in 2002, "NIT –New Internet Technologies Ltd." operates mainly in the area of information technologies. The company used its long experience to develop a unique cataloging system, suitable for managing collections of all types and sizes.
The team of "NIT –New Internet Technologies Ltd." is following the tendencies in the area of cataloging systems, their software implementation and documentation, and is therefore, offering to its customers the best solutions to their problems, great operating results, and excellent return on investment.
The company also specializes in other activities, such as:
• designing, development and maintenance of web-sites;
• designing, development and maintenance of web-based and software applications;
• hosting of web-based applications (only for NIT Ltd.'s customers);
• development and maintenance of Facebook pages;
• development and maintenance of online shops (eShops);
• maintenance and access to virtual servers and VPN;
• IT consulting;
• financial consulting;
• corporate strategies development;
• technical audits;
• online advertizing (eAdvertizing);
• search engine optimization (SEO);
• management of corporate and individual mailbox;
• providing "Statistical Information System" (for municipalities);
• providing "Information System for Generating and Printing of Payment Orders" - managing, archiving, archiving, searching and editing;
• providing systems for online learning (eLearning) -   http://www.online-learning.bg/;
• providing the service "Bulk Elmail";
• creating LED videos for advertising /TESERA;
• bringing web-sites into compliance with the European legislation.
We rely on our excellent technical knowledge and the principles of good business practice to provide our services and meet the needs of our customers.
If you need more information, please send your inquiries to the following e-mail address: office@nitbg.com.